Utilize your space efficiently & look sharp
We provide experienced advice and planning help to design your office or workspace. Well designed offices start with Blackburn.
---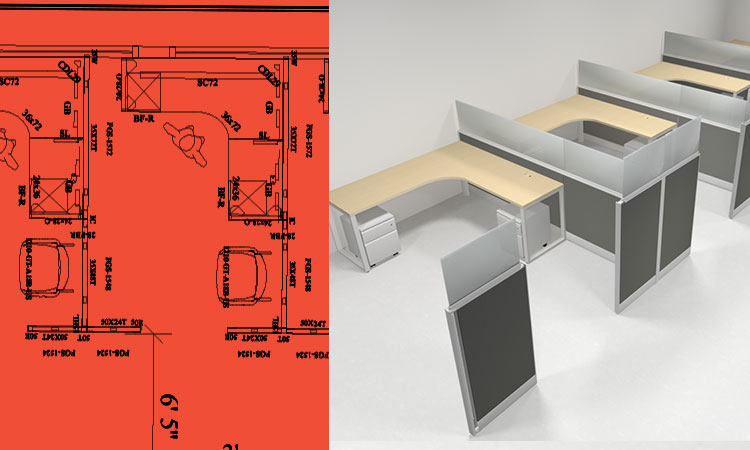 CAD Office & Workspace Planning
We provide free CAD furniture layout and planning for offices and workplaces.
---
Design Insights
Our on staff designer can help choose furnishings, fabrics, colors and more to meet your goals.
---
Ergonomic Planning
We're well versed in office ergonomics and can help plan and outfit ergonomic offices and workstations.